Take 2 Tbsp of flaxseed oil or 3000 milligrams of clean fish oil daily to inhibit inflammation and cancer.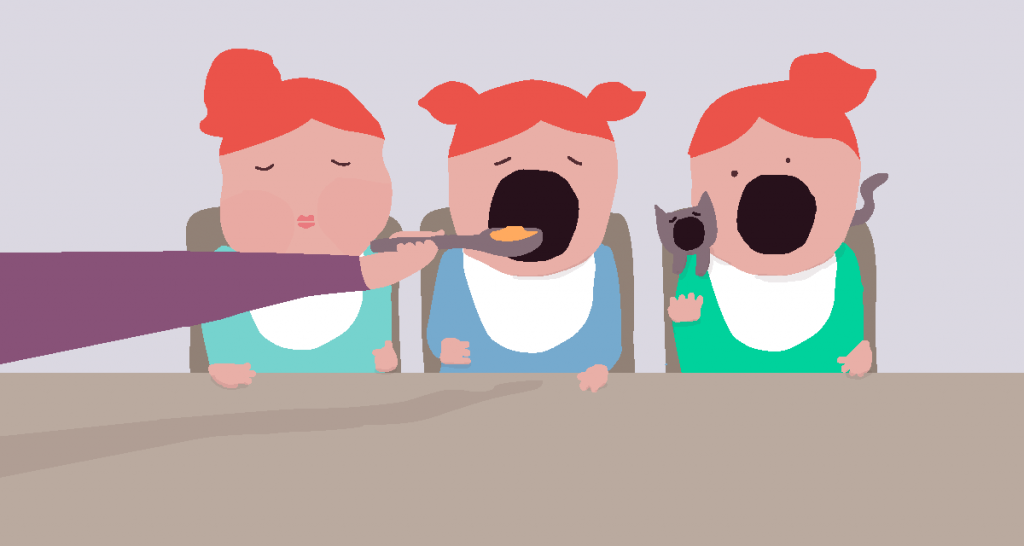 What's the hype about omega 3 fatty acids? Well, it has a lot to do with the health of your cell membranes, and reversing inflammation.
Polyunsaturated Fatty Acids (PUFA)
The essential polyunsaturated fatty acids (PUFA) are constituents of the animal and vegetable fats found in food. They are called "essential" because the human body cannot manufacture them, even though they form the framework for our cell membranes, and are crucially important for the neurons in your brain. They have to be provided by food or supplementation. Omega-3 and omega-6 are the two families of essential fatty acids. Our health depends on the correct balance between these two.
Human beings evolved on a diet with a ratio of omega-6 to omega-3 essential fatty acids (EFA) of approximately 1:1, whereas in Western diets the ratio is about 15/1. An ideal ratio to prevent cancer is a ratio of at least 2 parts omega-3 to one part omega-6. Western diets have the opposite – they are deficient in omega-3 fatty acids, and have excessive amounts of omega-6 fatty acids. That's why we have to make sure we are getting enough omega-3 oils.
How Omega-3 Fatty Acids Support Health
A large body of evidence suggests that omega-3 dietary lipids modulate numerous processes, including brain and visual development, inflammatory reactions, thrombosis and carcinogenesis. They are an integral part of cell membranes throughout the body and affect the function of the cell receptors in these membranes. They provide the starting point for making hormones (prostaglandins) that regulate blood clotting, contraction and relaxation of artery walls, and decrease inflammation.
Omega-3 oils supports brain development in infants and your pets will benefit from it too!
Three Types of Omega-3 Fatty Acids
Flaxseed oil and fish oil both contain omega-3 fatty acids. However, there are three types of omega-3 fatty acids involved in human physiology: ALA, EPA and DHA.
ALA is a fatty acid found mainly in plants and particularly in flaxseed, chia seeds, hemp seeds, pumpkin seeds, walnuts, the Sacha inchi nut from Peru, and soy. Flaxseeds and chia seeds contain approximately the same amount of omega-3 oil, while hemp seed has much less, and is higher in Omega-6 oil.
EPA and DHA are found mainly in fish, particularly fish from cold sea areas. They are also found in produce such as eggs, meat and milk, etc, from grass fed animals.
EPA and DHA are the most beneficial of the omega-3 fats, but we don't tend to get a lot of them in our diets, so our bodies can also produce them from the more prevalent ALA. The conversion of ALA to DHA and EPA is dependent on adequate levels of other nutrients, such as vitamins B6 and B7 (biotin), copper, calcium, magnesium, zinc, and iron. Many of these are lacking in the modern diet, especially among vegetarians. Be sure to take a multivitamin to help utilize ALA.
If choosing a fish oil, check the amounts of EPA and DHA on the bottle, and choose one with higher amounts.
Flaxseed Oil vs Fish Oil
Since the body needs EPA and DHA, eating fish and taking a supplement of fish oil seems to be the best choice. The problem is that fish are contaminated with metals such as mercury and lead, industrial chemicals such as PCBs, and pesticides such as DDT. So if you choose to take a fish oil supplement, make sure it is from a good source and is purified – the label should say molecularly distilled. Flaxseed oil is a good choice if you are vegetarian or if you don't like the fishy aftertaste, and it is easier to incorporate in the diet.
Flaxseed Oil Inhibits Breast Cancer
Several studies show promising effects of flaxseed oil with respect to breast cancer. Flaxseed oil improved the effectiveness of Herceptin on breast cancer cells when used with it in studies on mice. Flaxseed oil reduced breast cancer tumour size by 33%, tumour cell proliferation by 38%, and increased cell death by 110% when added to the diet in studies on mice. Flaxseed oil makes Tamoxifen more effective in reducing the growth of ER+ breast tumours.
If you are in good health, consume 2 tbsp of flaxseed oil daily, along with 2 tbsp of ground flaxseeds. If you have a degenerative condition, like arthritis, diabetes or cancer, take 3 to 5 tbsp of the oil daily with 2-4 tbsp of seeds. Individuals with cancer metastases can take 6 to 7 tbsp daily along with 6 to 7 tbsp of ground seeds daily. Six tablespoons of ground flaxseeds contain 2 tablespoons of oil.
How to Choose and Use Flaxseed Oil
It's best to purchase a cold-pressed and organic flaxseed oil from a well-respected brand (I prefer Flora brand) in a dark brown glass bottle. Whichever brand you go with, flaxseed oil should be stored in the fridge or freezer to reduce oxidation, and use it up within 6 weeks. Never heat it or cook with it, but rather add it to food after it's cooked.
One of the most convenient flaxseed oil benefits is its versatility. It can be used in place of other oils for salad dressings and sauces, sprinkled on rice or other grains or legumes, or added to your morning oatmeal. It's also delicious and commonly used in smoothies and protein shakes.
The combination of organic flaxseed oil and organic cottage cheese is actually part of an anticancer treatment known as the Budwig protocol.
Make quality flaxseed oil a part of your daily self-care routine, and feed it to your family, including your pets!
References:
Wiggins AK, Mason JK, Thompson LU. Growth and gene expression differ over time in alpha-linolenic acid treated breast cancer cells. Exp Cell Res. 2015 Apr 10;333(1):147-54
Truan JS, Chen JN, Thompson LU. Flaxseed oil reduces the growth of human breast tumors (MCF-7) at high levels of circulating estrogen. Mol Nutr Food Res. 2010 Oct;54(10):1414-21.
Marc E. Surette, PhD. The science behind dietary omega-3 fatty acids. CMAJ. 2008 Jan 15; 178(2): 177–180.
Simopoulos AP. The importance of the ratio of omega-6/omega-3 essential fatty acids. Biomed Pharmacother. 2002 Oct;56(8):365-79
Mason JK, Chen J, Thompson LU. Flaxseed oil-trastuzumab interaction in breast cancer. Food chem toxicol. 2010 Aug-Sep;48(8-9):2223-6.
Jennifer S. Truan, Jian-Min Chen, Lilian U. Thompson, Flaxseed oil reduces the growth of human breast tumors (MCF-7) at high levels of circulating estrogen. Mol Nutr Food Res 2010 Oct;54(10):1414-21
Jasdeep Kaur Saggar, Jianmin Chen, Paul Corey, Lilian U. Thompson, Dietary flaxseed lignan or oil combined with tamoxifen treatment affects MCF-7 tumor growth through estrogen receptor- and growth factor-signaling pathways. Mol Nutr Food Res 2010 Mar;54(3):415-25
Mantovani A., Allavena P., Sica A., Balkwill F. Cancer-related inflammation. Nature. 2008;454:436–444. doi: 10.1038/nature07205.
Giraldo N.A., Becht E., Remark R., Damotte D., Sautès-Fridman C., Fridman W.H. The immune contexture of primary and metastatic human tumours. Curr. Opin. Immunol. 2014;27:8–15. doi: 10.1016/j.coi.2014.01.001
Fabian CJ, Kimler BF, Hursting SD. Omega-3 fatty acids for breast cancer prevention and survivorship. Breast Cancer Res. 2015 May 4;17:62
Take the Breast Health Challenge!
Eat flaxseed oil or fish oil daily. Take a photo or make a video of you doing it, and post on your Facebook page, Youtube or Instagram with the hashtag #breasthealthchallenge between Oct 1-31. Challenge your friends to do the same.
Sign up to receive daily tips in October:   Sign Up
Let's share what works!
Upcoming Programs
For upcoming Healthy Breast Programs see http://mammalive.net/upcoming-courses/