Board Of Directors
Sat Dharam Kaur N.D.
President and Co-Founder
Sat Dharam Kaur N.D., creator of The Healthy Breast Program, is a certified Kundalini Yoga teacher trainer and instructor, author, and naturopathic doctor practicing in Owen Sound, Ontario. She has studied Kundalini Yoga with Yogi Bhajan since 1976 and has facilitated teacher training programs in Toronto (ON), Canmore (AB), and New Mexico. She has developed an addiction recovery program using Kundalini Yoga as well as a breast health yoga training, designed to help educate women in breast cancer prevention through Kundalini Yoga and lifestyle change. A featured teacher at the Toronto Yoga Show for many years, as well as the Vancouver Yoga Show and at Khalsa Women's Camp in New Mexico, she has written several best selling books: A Call to Women: The Healthy Breast Program and Workbook, The Complete Natural Medicine Guide to Breast Cancer, and The Complete Natural Medicine Guide to Women's Health..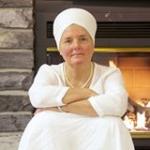 Livjot Kaur
Vice-President
Vice-President
Livjot is a seasoned educator with more than 30 years of service as a teacher and trainer for several Ontario school boards; a unit leader, camp and music advisor with Girl Guides of Canada; and an experienced Certified Kundalini Yoga Teacher.
The loss of a close relative to breast cancer led her to become a Certified Healthy Breast Program Educator and Healthy Breast Yoga Program Instructor for the Healthy Breast Program developed by Sat Dharam Kaur ND. In 2014 Livjot helped establish the MammAlive Foundation and served as its first Secretary. Her organizational skills, attention to detail and decades of professional experience make her a valued member of the Board of Directors. The lightheartedness and care that she emanates, are inspiring assets to the Foundation.
Livjot now lives on Pender Island, BC, where she hopes to offer some of the Healthy Breast Foundations and Yoga Programs, classes, workshops and retreats she previously offered in Ontario and on Vancouver Island, in an impassioned effort to educate women in breast cancer risk reduction and empowered recovery.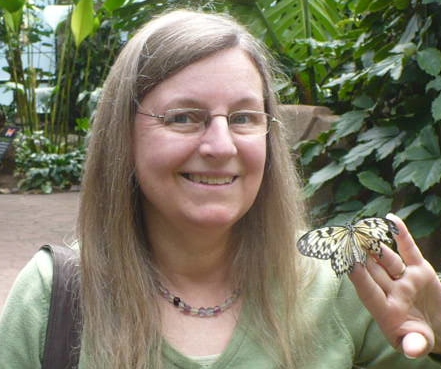 Andrea Timar
Secretary
Andrea Timar has recently transcended breast cancer on her own terms, a journey through which she chose complementary healing protocols to support allopathic treatments.
"Your biography becomes your biology, " writes Caroline Myss in Anatomy of the Spirit. Embracing the paradigm that our beliefs create our biology, Andrea investigates and practices healing arts that provide tools to reveal & release mental and emotional patterns contributing to states of dis-ease. 
During a 20 year career as an executive in the corporate world specializing in IT and project management, Andrea obtained certifications as a teacher of Yoga, and of Nia, and also of Shaking Medicine (with Dr. Bradford Keeney). 
In 2016 she graduated from the renowned Tamalpa Institute program in movement based expressive arts. The Tamalpa Life/Art Process is based on the principle that movement is the body's primary means of expressing emotions (often suppressed) and of connecting to our most authentic selves. Our bodies hold our entire life experience.
Andrea is honoured to serve in the role of Secretary for the MammAlive Foundation, which provides valuable breast health education for prevention and healing.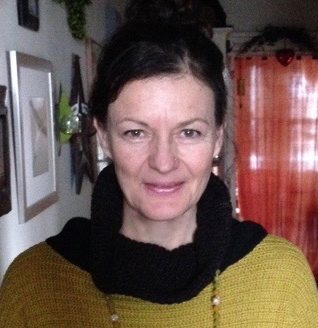 Akal Hari Kaur (Elizabeth Miller)
Treasurer
Took teacher training in Toronto in 2016 with Sat Dharam Kaur.  Like many after her first class about a year earlier, she was hooked and wanted to learn more.  She is also completing the healthy breast course and hopes to help spread the information to people to help reduce their risk. She is inspired by all strong women coming together to create community surrounding women and women's health.