Board Of Directors
Sat Dharam Kaur N.D.
President and Co-Founder
Sat Dharam Kaur N.D., creator of The Healthy Breast Program, is a certified Kundalini Yoga teacher trainer and instructor, author, and naturopathic doctor practicing in Owen Sound, Ontario. She has studied Kundalini Yoga with Yogi Bhajan since 1976 and has facilitated teacher training programs in Toronto (ON), Canmore (AB), and New Mexico. She has developed an addiction recovery program using Kundalini Yoga as well as a breast health yoga training, designed to help educate women in breast cancer prevention through Kundalini Yoga and lifestyle change. A featured teacher at the Toronto Yoga Show for many years, as well as the Vancouver Yoga Show and at Khalsa Women's Camp in New Mexico, she has written several best selling books: A Call to Women: The Healthy Breast Program and Workbook, The Complete Natural Medicine Guide to Breast Cancer, and The Complete Natural Medicine Guide to Women's Health..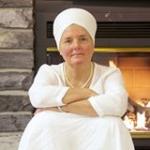 Livjot Kaur
Vice-President, Secretary
Livjot is a seasoned educator with more than 30 years of service as a teacher and trainer for several Ontario school boards; a unit leader, camp and music advisor with Girl Guides of Canada; and an experienced Certified Kundalini Yoga Teacher.
Her interest in women's health led her to become a Certified Healthy Breast Program Educator and Healthy Breast Yoga Program Instructor for the Healthy Breast Program developed by Sat Dharam Kaur ND. Her attention to detail and decades of professional experience make her a valued member of the MammAlive Foundation board of directors. The lightheartedness and care that she emanates are inspiring assets to the Foundation.
Livjot lives on Vancouver Island, BC, where she offers Healthy Breast Foundations and Yoga Programs, classes, workshops and retreats in a impassioned effort to educate women in breast cancer prevention.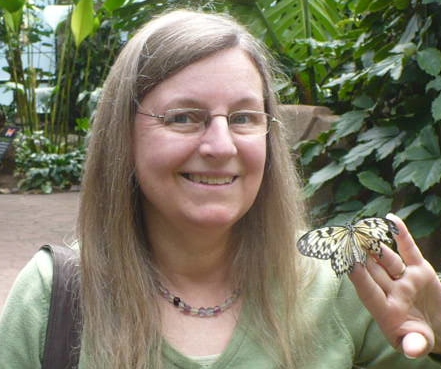 Basantdeep Kaur
Treasurer
Basantdeep Kaur (Anna Madejak) is a Certified KRI Kundalini, Classical and Hormone Yoga Therapy teacher. Since1995 her passion for yoga has grown continuously as she explored a variety of yoga styles and realized the tremendous healing, and transformational power of yoga. After completing Rei-Ki II and graduating from Classical Yoga training at Humber College she completed Kundalini Yoga Teacher training, Beyond Addiction Yoga training and became certified as Healthy Breast Educator with Sat Dharam Kaur ND. Since then Basantdeep has been helping students to conquer addictive behaviours by teaching the Beyond Addiction program in her yoga studio and at the Vitanova Foundation Treatment Center in Woodbridge, Ontario. As a Healthy Breast Educator she assists women in recovering from breast cancer through teaching the Healthy Breast Program. Basantdeep also provides training and classes for women interested in hormone balance, improved fertility and menopausal symptoms management. Her private practice is based in Richmond Hill Ontario.