Eat 2 cloves of garlic every day.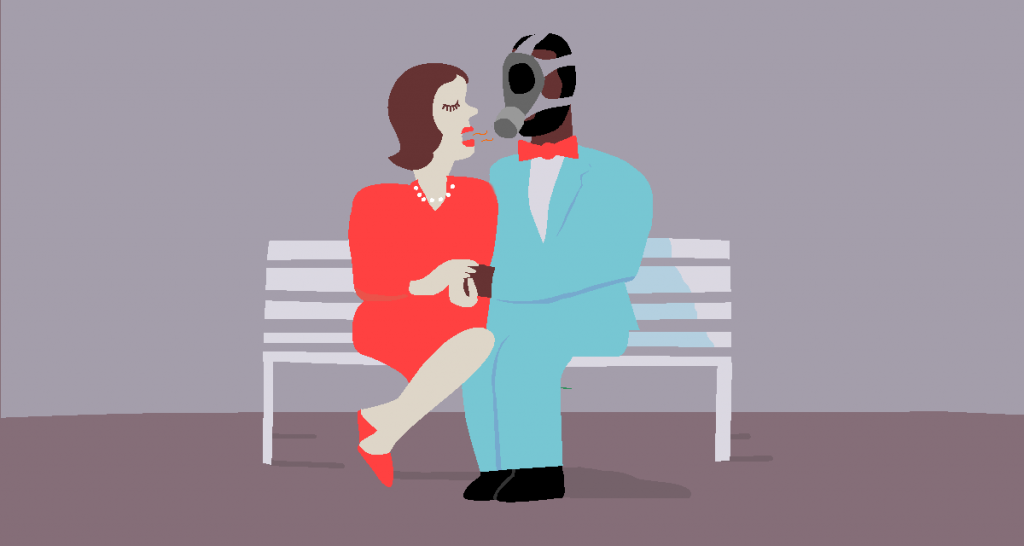 There are plenty of good reasons to cook with garlic. Not only does garlic add flavour and aroma to any dish, it offers health benefits too.
Health Benefits of Garlic
Garlic contains a compound called allicin, which has potent medicinal properties. Garlic is antibacterial, anti-fungal, anti-viral and it boosts the function of the immune system.
One large 12-week study found that a daily garlic supplement reduced the number of colds by 63% compared with placebo. A 2016 study of 285 women newly diagnosed with breast cancer and a matched control group found that a higher consumption of garlic and leek was associated with a reduced risk of breast cancer.
Garlic helps prevent the initiation, promotion and recurrence of many cancers, including breast cancer. Garlic is high in the trace mineral selenium, which inhibits cancer growth. Garlic's antibacterial, anti-fungal and anti-viral properties may deter cancers related to infectious organisms (H. pylori in stomach cancer; HPV in cervical and breast cancer).
Garlic protects the heart because it lowers blood pressure in those with known high blood pressure, and reduces total and LDL cholesterol, particularly in those who have high cholesterol.
The garlic family contains sulphur-bearing amino acids and allyl sulphides, which help with liver detoxification. At high doses, the sulphur compounds in garlic have been shown to protect against organ damage from heavy metal toxicity. A four week study in employees of a car battery plant (excessive exposure to lead) found that garlic reduced lead levels in the blood by 19%. It also reduced many clinical signs of toxicity, including headaches and blood pressure.
How to Ward off Garlic Breath
The following five foods contain polyphenols that mitigate garlic breath, as long as they are consumed during the same meal:
Apples
Spinach
Basil
Parsley
Green tea
Here's a great recipe that includes garlic and cilantro to help remove toxic metals from the body, created by Sat Dharam Kaur ND.
Cilantro Chelation Pesto
Ingredients:
4 cloves garlic
1/3 cup Brazil nuts (for selenium)
1/3 cup sunflower seeds (for cysteine)
1/3 cup pumpkin seeds (for zinc, magnesium)
2 cups packed fresh cilantro, or Chinese parsley
5 stalks of basil
2/3 cup extra virgin olive oil
4 tbsp. lemon juice (for Vitamin C)
2 tsp. dulse powder (for minerals)
Bragg's liquid aminos (to taste)
Process the cilantro and oil in a blender until the cilantro is chopped. Add the garlic, nuts and seeds, dulse and lemon juice and mix until the mixture is finely blended into a paste. Add a squirt of Bragg's to taste and blend again. Store in dark glass jars if possible. It freezes well, so purchase cilantro in season and fill enough jars to last through the year. Use daily for at least 3 weeks as an annual detox for mercury, lead and aluminum. It's great on baked potatoes, pasta, toast, with rice or as a vegetable dip.
Share your favourite garlic garnished dish!
References:
Associations between Dietary Allium Vegetables and Risk of Breast Cancer: A Hospital-Based Matched Case-Control Study.
Josling P., Preventing the common cold with a garlic supplement: a double-blind, placebo-controlled survey. Adv Ther. 2001 Jul-Aug;18(4):189-93.
Chu YL, Raghu R, Lu KH. Autophagy therapeutic potential of garlic in human cancer therapy. J Trad Complement Med. 2013 Jul;(3):159-162.
Ried K., Garlic Lowers Blood Pressure in Hypertensive Individuals, Regulates Serum Cholesterol, and Stimulates Immunity: An Updated Meta-analysis and Review., J Nutr. 2016 Feb;146(2):389S-396S
Zheng J, Zhou Y, Li Y, Xu DP, Li S, Li HB., Spices for Prevention and Treatment of Cancers. Nutrients. 2016 Aug 12;8(8)
Kianoush S, Balali-Mood M, Mousavi SR, Moradi V, Sadeghi M, Dadpour B, Rajabi O, Shakeri MT., Comparison of therapeutic effects of garlic and d-Penicillamine in patients with chronic occupational lead poisoning. Basic Clin Pharmacol Toxicol. 2012 May;110(5):476-81.
Take the Breast Health Challenge!
Eat 2 cloves of garlic today and take a photo or make a video of you doing it, and post on your Facebook page, Youtube or Instagram with the hashtag #breasthealthchallenge between Oct 1-31.
Sign up to receive daily tips in October:   Sign Up
Let's share what works!
Upcoming Programs
For upcoming Healthy Breast Programs see http://mammalive.net/upcoming-courses/